BACKGROUND INFORMATION
The Break Dance was delivered brand new to Alton Towers from Huss Rides in 1993, this was one of the Mark III models, more popular on the Netherlands Kermis circuit.

Named Astro Dancer the machine began life in Fantasy World replacing the Cinema 2000 show which was popular in the 1980's. By 1997 it was moved to Festival Park and when this was rethemed to UG Land the ride accordingly changed to Dino Dancer. The ride was absent from the 2001 season however did reappear in 2002 as Dynamo and moved to Forbidden Valley only to last two seasons. It eventually was removed and sold on in 2005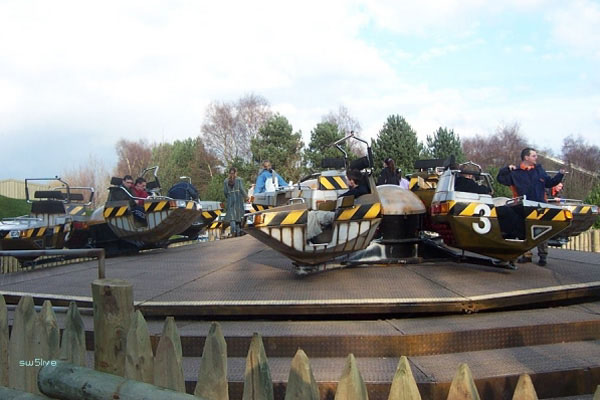 Photo Source: Towers Times

Sources for Background Information: Towers Almanac & Towers Times

WHAT HAPPENED TO IT?
The ride was reportedly sold to Mondial (Netherlands) for refurbishment. I decided I will search Google and see what I could find. It didn't take me long to find a conclusive result.


Source: onride.de (Germany) message forum.

ANSWER: NOW TRAVELS SWITZERLAND WITH JACK WETZEL
From the information above, the ride spent the 2007 season touring Holland with Someren Hoefnagels before it was sold to current owner Jack Wetzel from Switzerland.

As you can all see from the below videos on YouTube this machine has had considerable work carried out and is now very much now part of the European fairground scene. The current owners are now into their 11th season with the Break Dance. It is hard to imagine looking at it now this spent it's early days was as a well-known flat ride in the UK's most famous theme park.